OUTLET COLLECTION WINNIPEG IN-MALL HOLIDAY ACTIVATIONS 2018
All events produced, staffed & branded by Swish Productions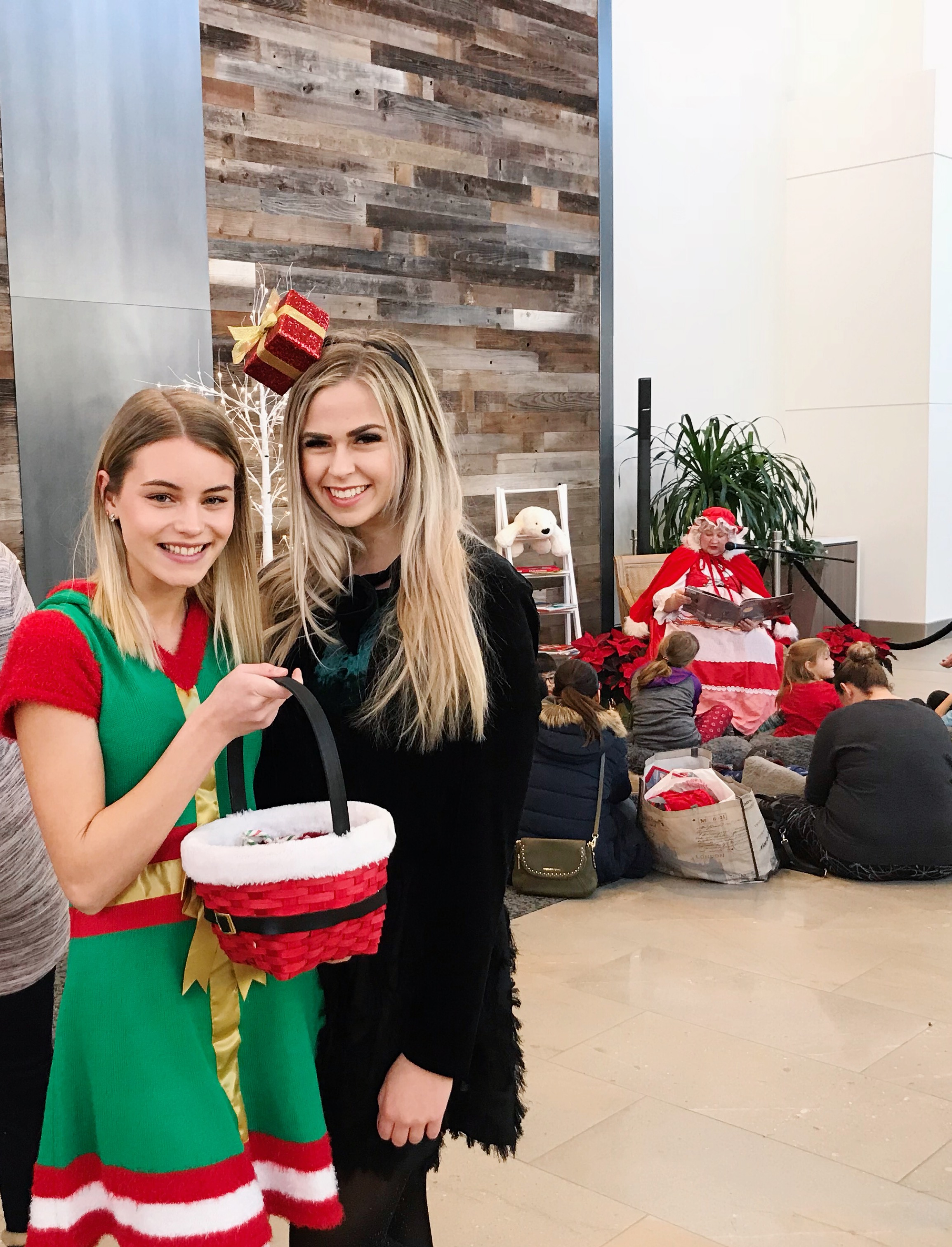 CF POLO PARK STYLE UP LOUNGE
Swish Productions created the Style Up Lounge to promote and celebrate the new expansion of the mall in 2014. The lounge acted as an open seating space for shoppers, as well as an event space to host daily activations that featured the new stores. Swish coordinated a DJ, retailer activations, mannequin models, fashion shows, social media contests, and all staffing for the month-long event.
OUTLET COLLECTION WINNIPEG GRAND OPENING
Swish Productions assisted in producing various grand opening events at the Outlet Collection Winnipeg. Highlights of the event included a DJ, brand ambassadors, mannequin models, and interactive contest opportunities to get shoppers engaged and elevate their experience in the mall.
OUTLET COLLECTION WINNIPEG IN-MALL HOLIDAY EVENTS 2017
Swish Productions produced and staffed OCW's in-mall holiday activations which included S'mores-in-a-Jar giveaway evenings, story time with Mrs. Clause, wreath workshops, cookie decorating, live music performances and more!
OUTLET COLLECTION WINNIPEG BLACK FRIDAY
Black Friday Finds Lounge produced by Swish Productions. Event included staffing, facilitating swag bags, top shopping picks from select retailers, social media content and lounge creation! We had a blast connecting with all the Black Friday shoppers and giving them the scoop on the hottest Black Friday finds, handing out swag bags, entering for prizes and more!